this will become my archive post for my fics, which will be updated as regularly as I can manage until I am up to date.
(
Fics old; and maybe unwanted...
Collapse
)
Here are two fics written way back in the first months after Tara's death in S6 of BtVS was broadcast here in the UK.
(
Two early successful, I think, buffy fics...
Collapse
)
These six stories were all written as fanfics for The Chosen, as opposed to 'in the chosen!verse'. The first five got posted to the website itself; the last has only been posted to my previous lj. Hopefully one day it, it and the several fics I have written for that verse, will get posted to the website too.
(
Fics written for Jet Wolf"s The Chosen...
Collapse
)

These five fics were written in the year following me joining livejournal in 2009. I no longer have posting access to this journal so, if you have any comments on them, can you send them to me here. I hope to change this at some point, but they will eventually be re-posted. Other details, including character; 'verses etc will be added as time passes.
(
My first lj fics 2009-10
Collapse
)
These are all my fics from 2011; a CSI drabble; a crossover and a NuWho S5 fic; but mostly Buffyverse stories.
(
My fics for 2011; the pace increases...
Collapse
)
April 28th 2014
Looked like 2012 was going to be a slow year, but I seemed to hit the afterburners in August; especially helped by the series I started for
elisi
but have yet to complete. Must get on that.
(
Whew! What was I taking in the Fall...
Collapse
)

Please, if you have any comments on the stories mentioned above; particularly if you have advice on changes to The Anyanka Solution and ideas as to what could be used for future Buffyverses from Amshel; then email me at kerkevik2014@gmail.com

They will be most welcome.


Goddess watch over us all,
Ray.
Hi,
http://it-s-more-than-just-a-band.tumblr.c
om/post/144522202399/tumblagay-haphazard
happenstance
And an update
Okay, now I'm crying
Tara banner courtesy of
clarahow
Current Location:

Sector 26

Current Mood:

pleased

Current Music:

Tchaikovsky's Symphony No.6 in B minor (Pathétique), Op.74
I can't lie down without my back hurting.
I can't sit up; sit back; stand up - even go to the loo without my back hurting with every movement.
I can't walk without it hurting, but I have to feed my kittehs.
I can't stay in bed feeling sorry for myself, because they need me.
I Can't even refuse them when they want to climb on top of me; even though that causes pain.
I can't simply refuse the plaintive paw on my hand; though letting them up and hugging causes pain.
Love Hurts.
Really wanted to write something about Mercutio's Queen Mab speech from the 1996 William Shakespeare's Romeo + Juliet but I couldn;t find the clip on You Tube. Guess that'll have to wait.
In the meantime, something that's actually important as, slowly but surely, the lessons of the World War that plagued the world from the sparks in the Balkans in early 1900's until the fall of Saigon in 1975 are being forgotten and hatred and bigotry and genocidal murder are spreading again.
Whether it be Putin in Russia; Front Nationale in France; UKIP here in Britain, or Donald Trump in the US, we never seem to learn.
Never truer said than here :-
Goddess watch over us all,
kerk
Current Location:

Blairgowrie

Current Mood:

despondent

Current Music:

Noreen Khan's Old Skool Hour on BBC Asian Network
No Chance in the seat, outside chance in the list, but I returned to my heart is at home.
Kerk
TITLE: Crazy Baby
AUTHOR:
kerkevik_2014
LENGTH: 200
CHARACTERS / 'SHIP: Tara Maclay; Willow Rosenberg; Faith Lehane / Tara/Faith; Willow/Tara implied.
A/N: Crazy Baby was track eleven on Relish; story seven in this series. It was originally going to be for another track, but something happened to make me change my mind. This was also written weeks ago; though still in April, and represents a belated story for an otherwise barren month (unless it's still April in Hawaii). I wanted to wait until I'd written out the stories, but one is proving to be problematic.
Anyway for
red_satin_doll another chapter in a long-delayed series.
Steadily Tara brushed her hair.
Eyes, black, chill and gleaming, shone back at her.
Eyes closed, she knew.
They laughed; cold and malicious, so dread even The First had quailed.
She felt tendrils crawling through her, trying; endlessly endeavouring to connect with the web of muscles; nerves; cells and vessels that formed her – its cell.
Whispers ghosted around her hearing; always there, never quite heard.
Circling; scenting blood, as Tara applied a tampon.
"I feel like I'm being torn apart and half of me is lost."
She froze, for the longest time; breathed long and hard and stood up straight, placing a finger carefully beside her eye.
"Why not use a glamour?" She froze once more, forgetful, momentarily, that she wasn't alone with her.
Unsteadily she smiled; tried to smile.
"They'll see."
Still, she applied cream to the bruise, more for healing purposes than secrecy.
Or vanity.
It scared, the ancient familarity of the actions.
Opening her eyes, Tara stared uncertainly into the mirror.
She turned at a sigh of relief.
She reached out and took a trembling hand in her own.
She knew by that sigh that they were clear in reality; not just her own, but real.

"Faith".
Goddess watch over us all,
Kerk TehKek
Current Location:

Sector 001

Current Mood:

tired

Current Music:

Crazy Baby by Joan Osborne
May 1st or May I
(
Take a Ride on Captain No-Pants?
Collapse
)
Suspect NSFW, but it's cheerier than some of the pics I was considering.
Blessed
and May the Goddess watch over us all,
Kerk TehKek
No words at this time. The world is such a dark, and confusing place. I'm getting a lot of loving from the cats, who are the only ones being taken care of.
The looks of trust and love are making me want to cry.
Anyway, a poem.
"
Time does not bring relief; you all have lied"
Time does not bring relief; you all have lied
Who told me time would ease me of my pain!
I miss him in the weeping of the rain;
I want him at the shrinking of the tide;
The old snows melt from every mountain-side,
And last year's leaves are smoke in every lane;
But last year's bitter loving must remain
Heaped on my heart, and my old thoughts abide.
There are a hundred places where I fear
To go,—so with his memory they brim.
And entering with relief some quiet place
Where never fell his foot or shone his face
I say, "There is no memory of him here!"
And so stand stricken, so remembering him.
Edna St. Vincent Millay, "Time Does Not Bring Relief" from Collected Poems. Copyright 1931, © 1958 by Edna St. Vincent Millay and Norma Millay Ellis. Reprinted with permission of Elizabeth Barnett and Holly Peppe, Literary Executors, The Millay Society.
Source: Twentieth-Century American Poetry (2004)
Goddess watch over us all,
Kerk TehKek
Current Location:

Sector 001

Current Mood:

sad

Current Music:

Radio Doc about Paul Temple radio detective series
As today is
moscow_watcher
's birthday i thought I'd seekout a poet I'd not read before; amazing given the fame of the poet concerned, but then until relatively recently I was unaware that DH Lawrence had written poetry, so you never stop learning; or shouldn't.
Have a happy birthday, and stay safe. If my muse wakes up I shall attempt to write something myself.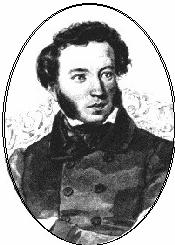 Aleksandr Pushkin

"The Flowers Of Autumn Days"

The flowers of autumn days
Are sweeter than the firsts of plains.
For they awaken an impression,
That's strong, although it may be sad,
Just as the pain of separation
Is stronger than the sweet of date.


Translated by Yevgeny Bonver, October, 1999 Edited by Dmitry Karshtedt, November, 1999
Goddess watch over us all,
'TIS OKAY
Kerk TehKek (currently a feline's comfy pillow)
Current Location:

Sector 001

Current Mood:

sad

Current Music:

Whisky in the Jar by Jerry Garcia & Dave Grisman
This one is for
yourlibrarian
who posted some shots that pleased even me, with my growing antipathy; as I grow old, to the brighter weather ahead.
I've only recently really become aware of DH Lawrence's poetry, but must have read some in the past; just not connected to it at the time.
This one however, I read last night, and when I saw the post http://yourlibrarian.dreamwidth.org/4
31233.html immediately returned to it when thinking of another poem to post.
The Enkindled Spring
This spring as it comes bursts up in bonfires green,
Wild puffing of emerald trees, and flame-filled bushes,
Thorn-blossom lifting in wreaths of smoke between
Where the wood fumes up and the watery, flickering rushes.
I am amazed at this spring, this conflagration
Of green fires lit on the soil of the earth, this blaze
Of growing, and sparks that puff in wild gyration,
Faces of people streaming across my gaze.
And I, what fountain of fire am I among
This leaping combustion of spring? My spirit is tossed
About like a shadow buffeted in the throng
Of flames, a shadow that's gone astray, and is lost.
Goddess watch over us all,
Kerk TehKek, the Human Sleeping Platform for Cats
Current Location:

Sector 001

Current Music:

Pieces After Emily Dickinson By Mary Howe
Not new, but this struck me as soon as I saw it in a new way. The first Captain of my first Fandom is gone. There with him go all illusions of a rebirth of Blake's 7; never real, I thought, but apparently there all the same.
What will it be like when William Shatner goes to the great holodeck in the sky?
And there is a parallel, because I never really liked Blake; just as I never really liked Kirk. This it seems makes little difference.
O CAPTAIN! MY CAPTAIN! (From Memories of President Lincoln)
O C
APTAIN
! my Captain! our fearful trip is done,
The ship has weather'd every rack, the prize we sought is won,
The port is near, the bells I hear, the people all exulting,
While follow eyes the steady keel, the vessel grim and daring;
But O heart! heart! heart!

O the bleeding drops of red,

Where on the deck my Captain lies,

Fallen cold and dead.

O Captain! my Captain! rise up and hear the bells;
Rise up—for you the flag is flung—for you the bugle trills,
For you bouquets and ribbon'd wreaths—for you the shores
a-crowding,
For you they call, the swaying mass, their eager faces turning;
Here Captain! dear father!

This arm beneath your head!

It is some dream that on the deck,

You've fallen cold and dead.

My Captain does not answer, his lips are pale and still,
My father does not feel my arm, he has no pulse nor will,
The ship is anchor'd safe and sound, its voyage closed and done,
From fearful trip the victor ship comes in with object won;
Exult O shores, and ring O bells!

But I with mournful tread,

Walk the deck my Captain lies,

Fallen cold and dead.

And here is the complete poem from Leaves of Grass http://www.whitmanarchive.org/published/LG/1891/poems/192
Goddess watch over us all,
Kerk TehKek
Current Location:

Sector 001

Current Mood:

empty

Current Music:

ASL Signed version of Lose Yourself by Eminem